Learn How to Optimize the Life and Performance of Rotary Encoders Through Correct Mounting
When it comes to mounting physical components of a closed-loop feedback system, the encoder is the device that requires the most thought. This paper explains the different encoder mounting methods available, and how they can benefit your application.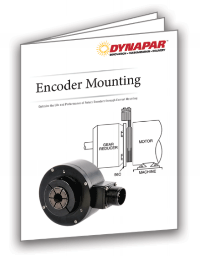 In this comprehensive white paper, you will find:
An overview of the different encoder mounting styles
Key considerations for choosing the proper encoder mounting configuration
Other resources available for detailed information on specific feedback topics
Download this white paper to assist you in choosing the right encoder mounting style for your application!