White Paper: How to Balance IIoT Systems with Your Existing Maintenance Program
With hundreds or thousands of assets to track, how do modern predictive maintenance programs implement IIoT condition monitoring systems with existing maintenance programs and expertise? Download our free white paper to learn how along with 3 case studies of actual applications.
What you can learn from this white paper:
See how a paper manufacturer used remote condition monitoring to run a trouble asset safely while hitting production goals
How IIoT systems can be used to supplement your route-based program and continually monitor troubled assets
How remote condition monitoring can reduce downtime from remote assets such as fans and blowers that may not be top of mind but still cause considerable downtime
Learn about a framework to prioritize assets for a pilot program based on impact of failure, risk of failure and duration of downtime
About the Author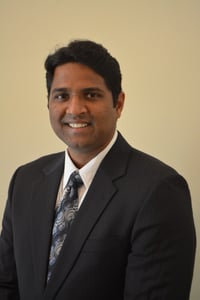 Abhishek Jadhav, a Mechanical Engineer, and Category II Vibration Technician, has extensive experience in the design and development of heavy-duty industrial products including rotary encoders and vibration monitoring systems. Abhishek holds a master's in mechanical engineering from the University of Alabama in Huntsville, and currently pursuing his MBA from Wisconsin School of Business, Madison.