In Depth Guide on How the Latest Encoder Technologies Solve Positioning Problems in the Oil & Gas Industry
New capabilities in encoders give you an edge in applications ranging from iron roughnecks to top drives. See which encoders solve your specific positioning problems.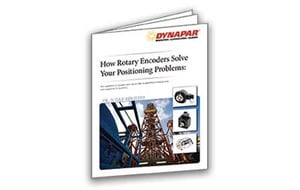 In this comprehensive white paper, you will find:
Detailed overview of how to choose the right type of encoder in hazardous environments.
Recent developments and cutting edge technologies for oil & gas applications.
The impact of networked communications
Checklist of what you need to know before to evaluate encoders.
Download this white paper to understand the newest encoder technologies for the oil & gas market and how to evaluate your next encoder.