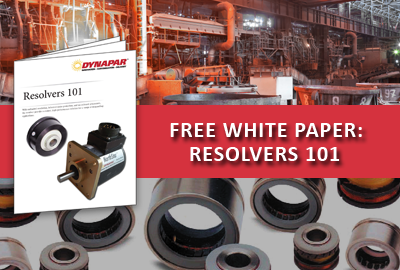 Become a motion feedback expert. Resolver 101: How They Operate and Their Applications
Because of their simple transformer design and lack of any on board electronics, resolvers are extremely rugged devices and best for tough applications where reliable performance is required including high temperature, high shock and vibration, radiation and contamination. Learn the fundamentals and see how resolvers differ from encoders. Our white paper covers:
Basic principles of a resolver and how they operate.
How they resolve a vector into sine and cosine components (hence the name).
See example applications where a resolver was selected over an encoder.