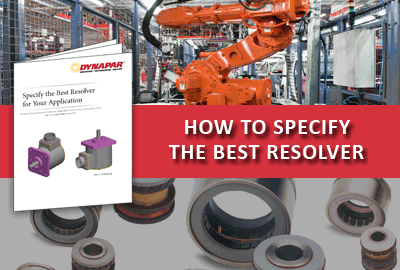 Learn how a resolver works and how they excel in demanding applications
With unlimited resolution, inherent noise protection, and no onboard processors, the resolver provides a robust, high-performance solution for a range of demanding applications including operation in temperatures as high as 200°C, high-radiation environments, or in situations with very high shock and vibration loading.

In this comprehensive white paper, you will find:
The basic operating principles of a resolver and what factors impact performance.
How a resolver is made and how it "resolves" angular position.
Common application and product examples
Download this white paper to learn how to resolvers differ from encoders and the see examples of applications best suited for resolvers.